Our Mission
To provide pain relief and drug-free health care using natural, hands-on evaluation and treatment for the whole family; and to serve as a hub for information and education about healthy lifestyles.
Our goal is to only need to see our patients for as few visits as possible. While this does vary by case, we work to help the patient be as self-sufficient as they can be. We want our patients to be well and to be informed health decision-makers.
Chiropractic Care
Chiropractic care is a natural, hands-on form of healthcare. Chiropractic care is non-invasive and does not use medications or surgical procedures to care for patients, but instead approaches healthcare with a holistic view of health and the human body.
Adjustments (either through the doctor's hands or a specialized instrument), exercises and stretching, and muscle treatments similar to massage are all treatments a chiropractor can use to encourage optimal motion.
Healthy joints lead to healthy muscles, which then lead to a healthy chemical environment that restores your nerves, organs, and immune system's ability to optimally function.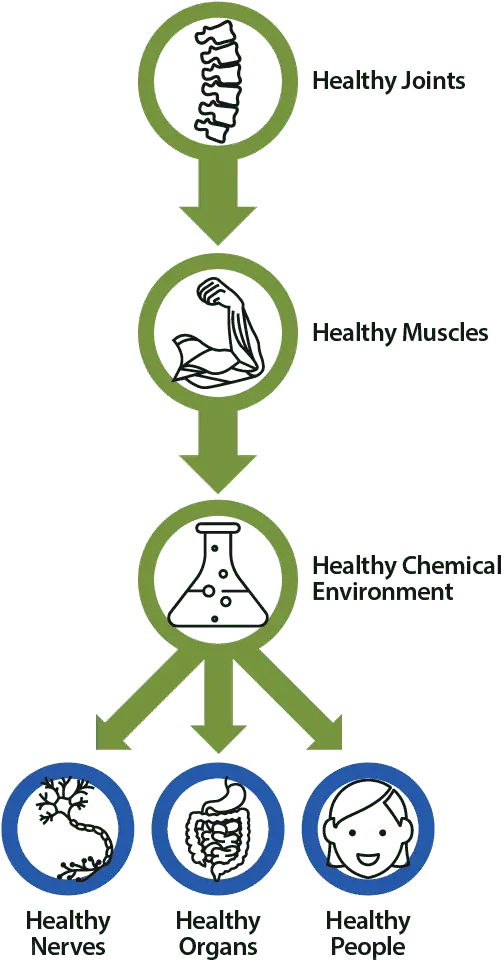 Hurne Chiropractic
To best serve needs of our community, we use a variety of techniques to treat various conditions. If we do not offer the appropriate service for a concern, we will help you find the right place to meet your needs.
Our Techniques:
Manual Spine Adjusting/Manipulation
Manual Extremity Adjustments/Manipulation
Instrument Assisted Adjustments/Mobilization (low force)
Pediatric Adjustments/Mobilization
Activator (low force)
Drop Table Technique (low force)
Manual Distraction (low force)
Flexion Distraction (low force)
Modified Webster Technique (for pregnancy)
Nimmo Soft Tissue Manipulation
Manual Soft Tissue Manipulation
Instrument Assisted Soft Tissue Manipulation
Taping
Conditions We See:
Back Injury
Disc Injury
Pinched Nerves
Muscle Spasms
Sciatica
Vertigo/Dizziness
Automotive Accident Injuries
Sports Injuries
Unexplained high blood pressure, irritable bowel syndrome, non-allergic asthma
Whiplash
Sciatica
Temporomandibular Joint Syndrome (TMJ)
Children in need of Chiropractic Care may show signs of:

colicky behavior
difficulty eating
earaches
difficulty sleeping
Pain We Treat:
Headaches
Hip Pain
Back Pain
Knee Pain
Leg Pain
Foot Pain
Carpal Tunnel Pain
Neck Pain
Wrist Pain
Shoulder Pain
Arm Pain
Muscle & Joint Pain